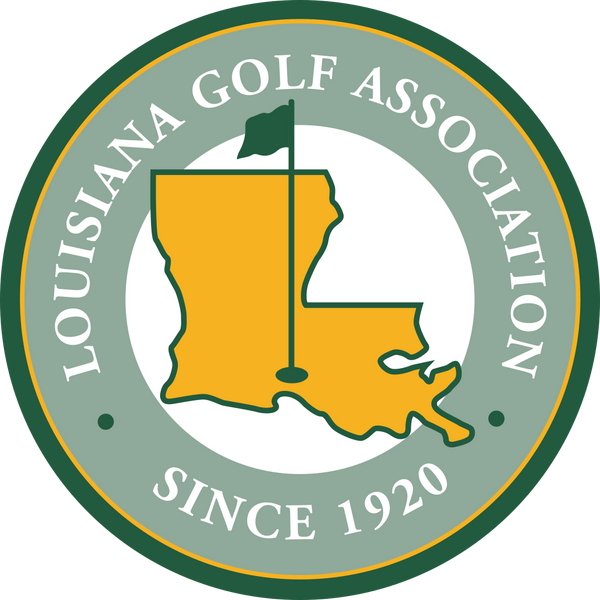 91st Louisiana Women's Amateur Championship
The Country Club of Louisiana
Stroke Play Qualifying to Match Play
Sunday June 23 - Wednesday June 26, 2019 | Baton Rouge LA
Click here for hard copy entry form.
Field/Format: Limited to the first 104 entries. Championship Flight will be comprised of 16 qualifying players from the qualifying stroke play round. All other flights will be pre-flighted based on handicap index, using the June 15, 2019 revision, with exception to Championship Flight non-qualifiers in First Flight. The format for the Championship will be match-play with consolation matches.
Entry Deadline: June 18, 2019 at 5 PM
Entry Fee, Withdraw/Refunds: Entry fee of $225 ($200 for non-qualifying participants) per person, which includes cart fee for practice round, qualifying round, and tournament play. Entry fee will be refunded regardless of reason if LGA office is notified, in writing, before the close of entries (June 18, 2019). After the close of entries, fee will be refunded only in the event of injury or illness provided notification (accompanied by a doctor's statement) reaches LGA office by June 18, 2019. A 20% service charge will be deducted from all refunds. Pairings and starting times will be emailed to participants on or about June 20, 2019 and posted at the Host Club for first round play.

Eligibility: Entries are open to any female Louisiana resident (as of at least 90 days prior to the Championship) who is an amateur golfer (as defined by the USGA) holding membership in a LGA Member Club in good standing (2019 club and individual dues must be paid), and possess a certified USGA Handicap Index of 36.0 or less. Non-amateurs are not eligible. Entries are subject to rejection at any time (including during the Championship) by the LGA. Reasons for rejection may include unbecoming conduct. For additional information regarding the LGA's gender policy please visit www.lgagolf.org/gender-policy.

Qualifying: Any player with a 8.0 or lower Handicap Index must participate in the qualifying round for the Championship Flight on Sunday, June 23. This qualifying round will consist of 18 holes of stroke play from the championship tees. The lowest 16 qualifiers will make up the Championship Flight. Those failing to qualify will be seeded into First Flight according to qualifying round score. Any participant with a handicap index of 8.0 or greater wanting to compete in the Championship Flight, must play in the qualifying round and must indicate so on the entry form below. In case of a tie for the final qualifying spot in the Championship Flight, a sudden death playoff will take place immediately upon conclusion of play on Sunday. Any player thus tied who leaves the grounds before the playoff shall forfeit her rights to the Championship Flight. All other ties determining subsequent flight seeding will be decided by scorecard playoff, using the USGA Method as prescribed in 5A(6) of the Committee Procedures. Those not playing for the Championship title will be placed into flights by Handicap Index, using the June 15 GHIN Handicap revision

Prizes: The Championship trophy and crystal prize will be awarded to the winner of Championship Flight. The Allee B. Chatham Medalist trophy will be awarded to the lowest qualifying score in Championship Flight. Ties for the medalist will share possession of the prepetual trophy and receive duplicate prizes. The champion, runner-up and consolation champion will receive gift certificates.

Rules of Golf: Play will be governed by the current Rules of Golf and LGA Rules of Play Card. All questions will be settled by the LGA Rules Committee, whose decision will be final.

Dress Code, Personal Appearance, etc.: Competitors must be neat in appearance and wear appropriate attire. Use of cell phones is prohibited on course during competition. Important Note: The Country Club of Louisiana is a spikeless facility and all competitors will be required to wear spikeless shoes.

Practice Privileges: Practice privileges are extended to participants in the Championship at The Country Club of Louisiana on June 22 (Champ. Flight) and 23 (Non-Champ Flight).

Headquarters Hotel: Cloverleaf Suites, 5522 Corporate Blvd, Baton Rouge, LA 70808. $79/night single, $99/night two bedroom plus tax. The recently renovated Cloverleaf Suites features amenities such as, free Wi-Fi and custom-designed beds, flat-screen TVs and coffeemakers. As well as a complimentary breakfast, fitness center and outdoor pool. For online reservations click here, or contact the property directly at 225.588.0420 and ask for the LGA Women's Amateur Room Block.