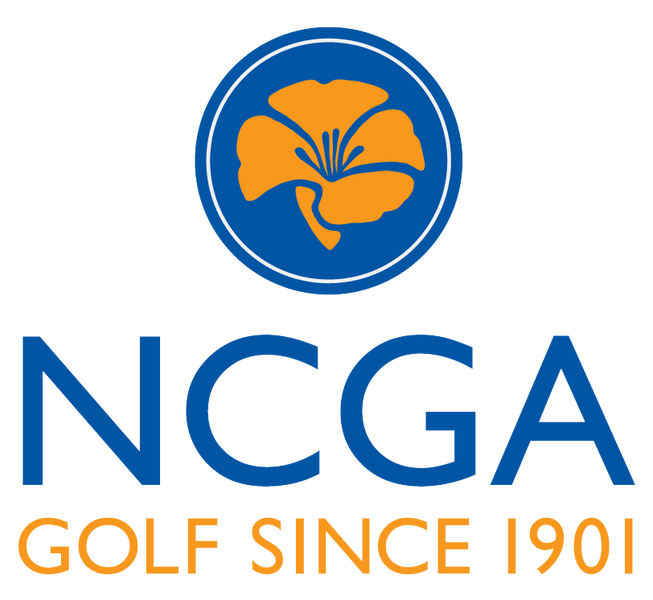 Northern California Golf Association
2019 Senior Series
Baylands GL, July 16, 2019
Player Information Sheet
Club Information (website/address): Baylands GC
1875 Embarcadero Rd.
Palo Alto, CA 94303
(650) 856-0881
FORMAT: Four-Ball Net. Two partners compete as a side, with each playing a separate ball. The side's score for a hole is the lower net score of the partners on that hole. Sides will be assigned to separate flights based on age "Senior" 55-64 and "Super Senior" 65+. Sides with one member in the 55-64 age and one partner who is 65+ will compete in the Senior Flight. Both partners must play the same set of tees, however, if a side wishes to play the longer or shorter set of tees, this is allowed. Sides will compete using their handicap index from their July 1st handicap revision. Men will receive 90% of their course handicap, Women receive 95% per USGA guidelines*. Sides who have a handicap difference of greater than 8 strokes take a further 10% reduction. The top finishers in each flight will receive gift card money to Golf Mart stores.
*A separate division for sides where both players are members of NCGA eClub South Bay, San Francisco, or Monterey Bay will be established. This division is solely for the purposes of determining the teams who will qualify from these eClubs for the NCGA Senior Four-Ball net sectional round. Championship regulations stipulate a maximum handicap of 18.4 for any player for qualifying. Gift cards will NOT be given out based on this division. All players will be shown in a separate division without this handicap maximum imposed, for purposes of awarding gift cards, skins, and Sr. Series Player of the Year points.
TEES: (All player course handicaps per section 3-5 of the USGA Handicap System are reflective of the tees below)
Senior Flight: Custom Blue Tee (Approximately 6,000 yards; 69.6/117)
Super Senior Flight: Custom White Tee (Approximately 5,581 yards; 67.4/115)
Women: Green Tee (Approximately 4,821 yards; 68.2/114)
Play will begin at 9:00 a.m. with tee times in 10 minute intervals off the No. 1 tee. Please be at your assigned tee ready for play 10 minutes prior to your start time. There you will exchange scorecards with your fellow-competitors, and be able to pay into an optional skins game.
PACE OF PLAY & RULES: Please be sure to keep up with the group in front of you. Groups that miss their 18-hole checkpoint (finishing over the designated time and more than 14 minutes behind the group in front of them) are subject to a two-stroke penalty. In order to keep an adequate pace of play, players are asked to pick up once maximum score has been reached on a respective hole; failure to do so will result in a two-stroke penalty.
The Rules of Golf as approved by the USGA and the R & A are in effect. It is the player's responsibility to have a working knowledge of the rules. For more information regarding the rules, players can visit the NCGA's website: https://ncga.org/rules/
MAXIMUM SCORE: A gross quintuple bogey. (Par 3s = 8; Par 4s = 9, Par 5s =10)
SERIOUS MISCONDUCT & DRESS CODE: A player who is removed from the course for Serious Misconduct will result in a loss of all funds and potentially a suspension from future events. Players and Caddies are to dress appropriately. For more information, please refer to the NCGA Weekend Net Tour Hard Card.
PLAYER OF THE YEAR: The top 15 overall net scores will receive points on the Senior Series Player of the Year list for their finish, while the remaining players on a side will receive participation points for completing an 18-hole round. In partner formats, players split points based on the distribution table of points. Players who do not have an established numeric handicap index are ineligible receive placement points.
GIFT CARD DISTRIBUTION: The top performers in each flight will win gift cards to GolfMart stores. These will be distributed by email and will be done in batches, so gift card monies may not be received for up to 6 weeks. Also, any skins not claimed at the close of competition will be paid out by GolfMart gift cards. Players who do not have an established numeric handicap index are ineligible to win gift cards. Please be sure your email in Golf Genius is up to date.
TIES: Ties for gift card prizes will be settled using USGA recommendations of a card off: best back 9 net score, best back 6 (net), best back 3 (net), followed by best 18th hole (net), finally, tie-break by coin-flip.