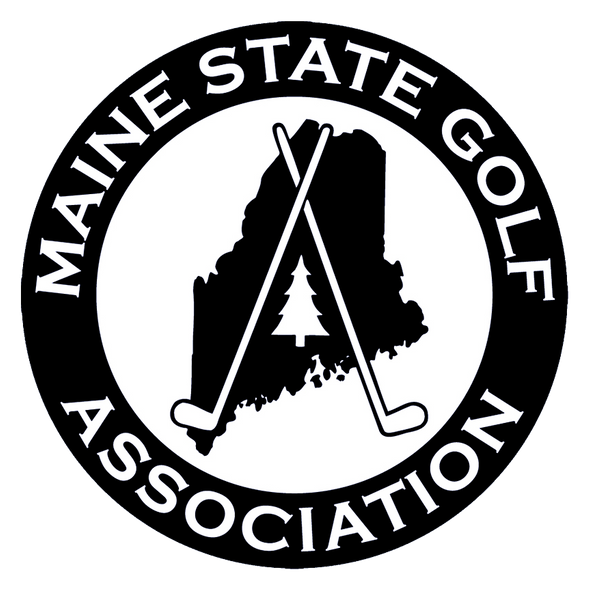 New for 2019, the Maine Senior Women's Amateur Championship will run concurrently with the MWA. Any player aged 50 or older has the option to register for either the entire three-day MWA, or a stand-alone two-day senior only championship. A player aged 50 or older that pays the three-day entry fee will automatically be entered into both events. A player aged 50 or older that pays the two-day entry fee will compete only the first two days of the competition and only in the senior championship.
ELIGIBILITY

Eligibility is restricted to Maine resident amateurs. Non-residents who have been members of MSGA affiliated clubs for ten years and who reside in Maine for at least three months annually are also eligible. Active duty service members who are stationed in Maine, live here, and hold membership with an MSGA affiliated club are also eligible. All players must be in good standing of an MSGA member club on or before the date they submit their application. The handicap index must be equal to or less than 36.0.
ENTRY INFORMATION

All players must file an entry for the championship. Players may apply for the championship either online at www.mesga.org or by paper application. Entries will not be taken over the phone.
An entry form from any player that is not active in GHIN at her home club, or is not enrolled in the 2019 MSGA Women's Player Program, will be considered incomplete.
A maximum of two carts will be allowed per threesome. Singles in a cart will be allowed only if an odd number of players are riding. Caddies must walk. Indicate cart reservation on the registration form. Players will pay cart fees directly to the host club at the time of the tournament.
Entry fee: $110 adult / $70 junior for 3-day competition; $80 for Senior Amateur ONLY
Entry deadline: July 12, 2018 at 5:00 pm
Players are reminded to apply early to allow time for resolving errors, for completing applications with missing information, and for addressing eligibility issues.
SCHEDULE OF EVENTS

The championship will consist of 54 holes of stroke play.
Monday, July 22: First round, 18 holes
Tuesday, July 23: Second round, 18 holes
Wednesday, July 24: Final round, 18 holes
In the event of a tie, the winner will be decided immediately by a hole-by-hole playoff.
PRIZES

Winner: The winner receives a crystal trophy and the title of Maine Women's Amateur Champion.
Runner-up: The runner-up receives a crystal trophy.
Junior Winner: The junior winner receives a crystal trophy.
Flight Winners: Flight winners receive a crystal trophy. Players who finished 1st, 2nd, 3rd, or 4th in each of four flights receive winnings that will be added to their MSGA player's accounts.
RULES OF GOLF

All play will be governed by The Rules of Golf as approved by the USGA, except as modified by Local Rules. The on-site Rules Committee will have the final authority on all rulings. The competition is deemed to be closed when the trophy is awarded to the champion.
TRANSPORTATION

A maximum of two carts will be allowed per threesome. Singles in a cart will be allowed only if an odd number of players are riding. Caddies must walk.
CONDITIONS AND SCHEDULES

The MSGA Tournament Committee/on-site Rules Committee reserves the right to alter any of the conditions, provisions, and/or schedules herein. The decision of the Tournament Committee/on-site Rules Committee in any matter is final.
WITHDRAWAL AND REFUND POLICY
Advanced entry fees will be refunded regardless of reason if the MSGA is notified before the close of entries. The MSGA will refund all of the entry fee, less $5, to cover processing fees and associated costs. Refunds of entries made by credit or debit card will be applied to that same card, in keeping with proper merchant processing protocol. After the close of entries, fees will be refunded only if the tournament remains full or in the event of injury or illness. No refunds will be given after the start of the tournament. Unusual circumstances will be considered individually.
PRACTICE PRIVILEGES

A separate email will be sent to all players in the championship for practice round information at Webhannet Golf Club.
STARTING TIMES

After the application deadline, starting times will be posted at www.mesga.org and will be emailed to all players in the field. Starting times will be made public no less than four days before the tournament begins.
ADDITIONAL INFORMATION

For any additional information regarding this championship or to resolve any questions please contact the Maine State Golf Association at msga@mesga.org or by calling the office at (207) 829-3549.
Conditions of Competition