49th CGA Senior Amateur Championship - Perry Park Country Club
| | | | |
| --- | --- | --- | --- |
| - Qualifier #1 | Sept. 4 | Walking Stick GC, Pueblo | QUALIFIER INFORMATION |
| - Qualifier #2 | Sept. 8 | Twin Peaks GC, Longmont | QUALIFIER INFORMATION |
| - Qualifier #3 | Sept. 10 | Aurora Hills GC, Aurora | |
| - Qualifier #4 | Sept. 10 | Battlement Mesa GC, Parachute | |
| - Last Chance Qualifier | Sept. 24 | CC at Woodmoor, Monument | |
COVID-19 Guidelines: Please CLICK HERE to view the CGA COVID-19 Guidelines.
Host Facility: Perry Park Country Club

Dates: Tuesday, September 29 - Thursday, October 1, 2020
Eligibility: Open to all active CGA Members age 54 and older on or before September 29, 2020.
Entry Fee: $225.00 for exempt players into the championship. Qualifying fees will be $95.00 per player with an additional $130.00 for successful qualifiers.
Registration Deadline: 11:59 p.m. MT. Thursday, August 27th
Field Size: Maximum of 84 players based on exemptions and successful qualifiers.
Qualifying: Players that are not on the EXEMPT LIST must go through a qualifying round at a course listed above.

Format: 54 holes of stroke play. A 36-hole cut will be made to the low 40 players and ties.

Tuesday (9/29): 8:00 a.m. off holes #1 and #10.
Wednesday (9/30): 8:00 a.m. off holes #1 and #10.
Thursday (10/01): 8:00 a.m. off hole #1 only
Carts: Players may use a golf cart, carry their bag, use a pull cart, or use a caddie. Golf cart fees are included in the entry fee. There will only be allowed two (2) carts per group.
Driving Range: Included in the tournament entry fee. Players may only enter the practice facilities one hour prior to their posted starting time. Players may certainly arrive to the course parking lot early, but must not enter the practice facilities until one hour prior to their posted starting time.
Caddies/Spectators: Players may bring their own caddie provided the caddie adheres to social distancing. Spectators are also allowed provided they stay on the cart paths.
Holing Out: Please CLICK HERE to view the addendum for holing out with flagsticks/foam in the hole.
Bunkers: Please CLICK HERE to view the addendum on bunker procedures without rakes.

Distance Measuring Devices: Players may use distance measuring devices provided they measure distance only.
Practice Round Information: Available after 11:30 a.m. on 9/15, 9/17, 9/22 and 9/23. Players must book at least six (6) days out. Available for $79.00 per player and there will be two riders per cart.
Perry Park Country Club: 303-681-3305

Player Food: Thursday's final round will include a complimentary lunch for all players that day. All other food during the tournament will be the responsibility of the player.
Score Posting: The CGA will post all scores to GHIN as Tournament scores.
Defending Champion: John Hornbeck (2019 - Riverdale Dunes Golf Course)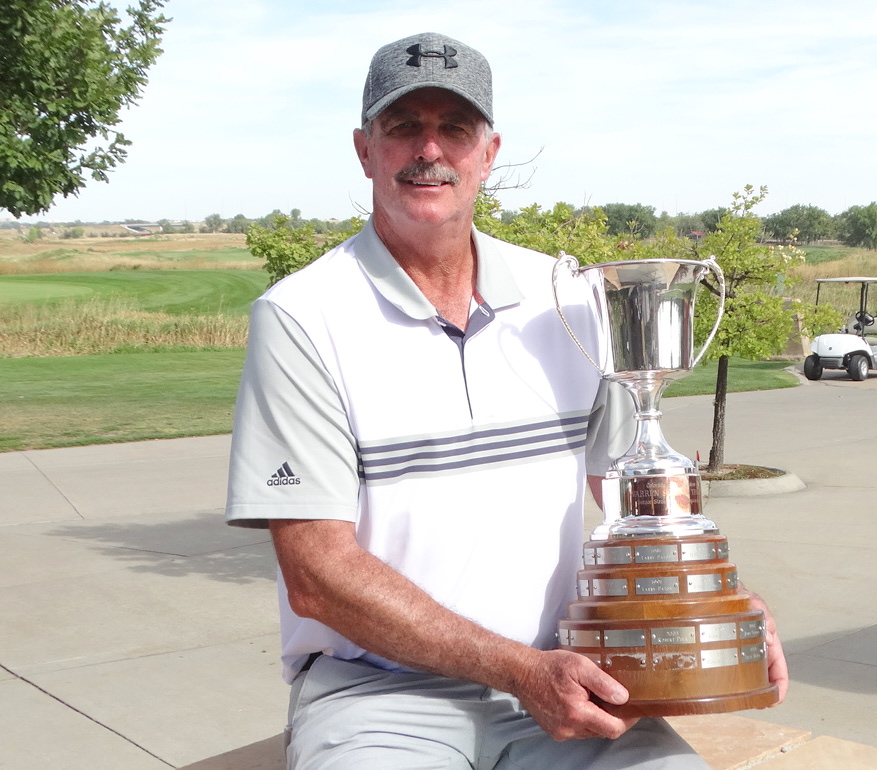 World Amateur Golf Ranking Event