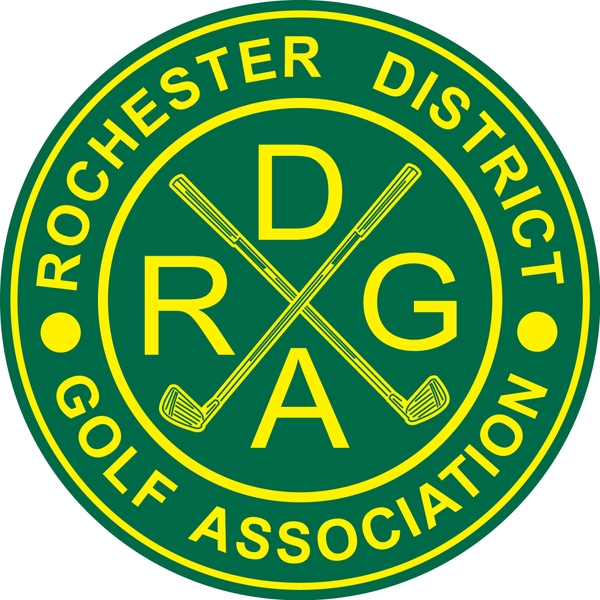 2020 RDGA Junior Invitational
Irondequoit Country Club
Saturday-Sunday, September 18-19, 2021
Registration
Invitation Only
Eligibility Criteria
Spots filled on an invitation, first come-first served basis.
Field Size
60 Players
Entry Type Fee
Junior Boys (Ages 15 to 18) $120
Sub Junior Boys (Ages 12 to 14) $120
Junior Girls (Ages 12 to 18) $120
Registration Fee Includes
JUNIOR GOLF SCOREBOARD RANKING
36 Holes of golf (18 hole each day)
Range access (each day)
Grab & Go lunch before the round (each day)
Prize distribution to each Division:
1st place $75 ICC Pro Shop Credit
2nd place $50 ICC Pro Shop Credit
3rd Place $25 ICC Pro SHop Credit
Registration Deadline
Saturday Sept 11, 2021 at 5:00 PM.
Guaranteed Invitationspots expire on vairous dates.
Website: Click HERE Scorecard: Click HERE
Address: 4045 East Avenue, Rochester, NY 14618 14020
Event Format
Scratch, Stroke Play

2 - 18 hole rounds (36 total)
Division & Tees
Junior Boys - Blue Tees (6451 yards)

Sub Junior Boys - White Tees (5987 yards)

Junior Girls - Gold Tees (5384)
Schedule of Events
Player registration opens one hour before individual tee times

Grab and Go lunch provided up to 1 hour before individual tee times

Play begins off 1st & 10 tee with tee times starting at approximately 1 PM

Scoring and Awards immediately following play on the 2nd day
Practice Round
Please call the ICC Pro-shop for a practice round availabilty and cost.
Range
The range is included and will be available to players up to one hour before their tee times each day
Food Services
A Grab & Go lunch is included for each participant on each day that includes a grab and go lunch.
Spectators
Spectators, parents and coaches of the players must follow the RDGA Junior Tournament Spectator Rules at all Times.
Spectators are more than welcome to watch, but are not allowed to give any advice/coach during the round including rules.

Cheering and words of encouragement are allowed

Stay at least 30 yards away from all players and stay in the rough

It is recommended that spectators stay close to landing areas to help spot balls
Spectator Carts
Spectators can check with the ICC Pro Shop on cart pricing and availability by calling 585-586-0156
Caddies
NO caddies are allowed for this event
Withdrawals
If you have to withdrawal please contact us at the RDGA Office: (585)-292-5950.

If a withdrawal occurs after the registration deadline, a WD will be reflected on JGS rankings.
Refund Policy
Refunds of tournament entry fees will be made in accordance with the following rules:
If the player withdraws BEFORE the registration deadline, he/she will be granted a refund of the full entry, minus the $10.00 credit card processing fee. (The refund will be credited back to the players card).
If the player withdraws from a tournament AFTER the registration closes, no refund will be granted.
RDGA Code of Conduct
The Rochester District Golf Association (RDGA) and its member clubs believe that participation in RDGA amateur events is a privilege that carries responsibilities. In order to enter an RDGA event, a player must be an amateur golfer and be a member in good standing at an RDGA member club. He or she must adhere to all RDGA tournament requirements, including possession of a USGA Handicap Index, age and/or gender for selected events, appropriate golf attire, mandatory use of riding carts at selected events, and obey local host club rules that may apply to players during a competition.
The most recent edition of the USGA Rules of Golf will govern all play in RDGA events, along with the RDGA Conditions of Competition and any Local Rules that may be put into effect for selected events. All players must familiarize themselves with the provisions of Rule 1.2 of the USGA Rules of Golf and conduct themselves accordingly, i.e. by playing in the spirit of the game, acting with integrity, showing consideration for others, and taking good care of the golf course, as those concepts are described in Rule 1.2a.
In accordance with Rule 1.2b of the USGA Rules of Golf, the RDGA has adopted this Code of Conduct to apply to all players in RDGA events. In the discretion of the RDGA Rules Committee, a player may receive the General Penalty (loss of hole in match play or 2 strokes in stroke play) for conduct that breaches this Code. A penalty of Disqualification may be applied for any serious misconduct that occurs. Examples of "serious misconduct" include, but are not limited to: deliberately damaging a putting green, deliberately moving tee markers or boundary stakes, deliberately distracting other players, refusing to follow the Rules of Golf, repeated use of vulgar or offensive language, or showing disrespect to a Rules Official.
Adopted: Effective January 1, 2019
Tournament Chairperson
Jenny Ford
Email: JennyFord@RDGA.org
Cell: (585) 831-1892
The Rochester District Golf Association is a proud Allied Golf Association of the USGA