Defending Champion:
Kenny Hess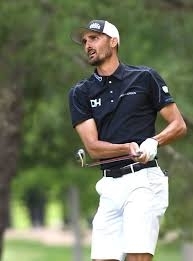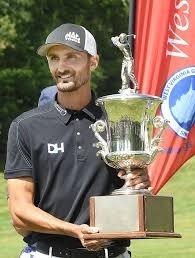 88th WV Open Championship Information
EXEMPT PLAYERS:
Top 40 from 2020 West Virginia Open Championship: Kenny Hess, Thadd Obecny, Will Evans, David Bradshaw, Christian Brand, Nick Fleming, David Scragg, Owen Elliott, Pat Carter, Cole Moore, Philip Reale, Mason Williams, Cam Roam, Jess Ferrell, Sam O'Dell, Todd Duncan, Sam Berry, Davey Jude, Noah Mullens, Christian Casingal, Joe MacAulay, Joseph Kalaskey, Steve Fox, Landon Perry, Jacob Nickell, Ryan Bashour, John Ross, Alex Easthom, Matthew Barrish, Ryan Bilby, Noah Clark, Chris Bohach, Isaiah Zaccheo, Christian Mckisic, Ben Knight, Patrick Smith, Matthew Crouch, Mason Weese, Billy Winters, Howie Peterson
Top 15 from 2020 West Virginia Amateur Championship: Alex Easthom, Chris Williams, Mason Williams, Pat Carter, Jackson Hill, Sam O'Dell, Owen Elliott, Jess Ferrell, Ryan Bilby, Cam Roam, Woody Woodward, Noah Mullens, Bryan Myers, Ryan Bashour, Landon Perry
Special Host Club Exemptions: Marco Oliverio
2021 Junior Match Play Champion: Ryan Bilby
2020 Junior Amateur Champion: Todd Duncan
2021 Senior Open Champion: Pat Carter
2020 Mid-Amateur Champion: Hutson Chandler
2021 Mid-Amateur Champion: Chris WIlliams
2020 Senior Amateur Champion: Pat Carter
2020 Senior Series Gross Champion: Tim Mount
2020 WV Amateur Tour Gross Champion: Mitch Hoffman
West Virginia PGA Special Exemptions: Jason Robinson,Ty Roush, Michael Gervais, Aaron Gizzi, Mike Rogers, Rick Ellison, Russell Reid, Jeff Hutchinson, Dave Wentz, Matt Grobe, John Francisco
---
2021 Coke Shootout Participants:
Professionals: Kenny Hess, Thadd Obecny, Will Evans, David Bradshaw, Christian Brand, Chris Mcginnis
Amateurs: Nick Fleming, David Scragg, Owen Elliott, Pat Carter, Cole Moore
---
Host Hotel: Hilton Garden Inn, Clarksburg $96. Booking Link Click Here
Eligibility: Entries are open to male amateur golfers with an active GHIN Handicap Index through a WVGA Member Club and Professionals who are "Regular Members" of the West Virginia Golf Association. Please Reference WVGA Policies and Procedures for further details.
Format: The WV Open Championship is a 54-hole stroke play championship with the field cut to the low 60 players and ties at the completion of 36 holes.
Field Size: The maximum field size is 132 Players
Practice Round: The designated practice round date is Tuesday, June 22nd. The practice round fee of $50 will be payable directly to the host club. $30 for WV PGA Pros.
Championship Yardage: Approximately 7,000 yards.
Player Registration: Player registration information will be distributed to successful qualifiers prior to the championship.
Cart Fees: Players will be required to pay a cart fee of $___$25____directly to Pete Dye Golf Club prior to each round of the championship.
Spectator Carts: Spectator carts will not be permitted during this championship with the exception of a spectator who can provide an issued and active Handicap Permit and enough carts are available. Final decision will be made by the WVGA Executive Director.
Caddies: Caddies are permitted during the championship. Players are responsible for supplying their own caddie. Caddies may ride in golf carts if it adheres to the WVGA cart policy and their is an available seat. * WVGA Cart Policy - there will be a maximum of 2 carts per group and 2 individuals per cart. *
Pairings: Pairings for Round 1 & 2 will be released and updated on the WVGA website by Friday, June 18th. Pairings will also be included in the Player Information that will be emailed to each player by Friday, June 18th.
Awards / Gift Certificates / Pro Purse: The champion will be awarded a trophy at the conclusion of play. Top amateur finishers will be awarded gift certificates and top professionals will be awarded cash.
POY Points: State Player of the Year points will be awarded to the top 20 finishers. Points will be updated following the conclusion of the championship.
Electronic Measuring Devices: Electronic devices that measure distance only are permitted for this championship.
USGA Groove Condition of Competition (Not in Effect): The USGA groove rules effective January 1, 2010 are NOT in effect for this competition.
Score Posting: At the conclusion of the championship each players score will be automatically posted as a "C" or competition score to the GHIN handicap system. Please do not enter your own scores from the competitve rounds as this will result in a double post.
Withdrawal Policy: In the event of a tournament withdraw; the player must notify the West Virginia Golf Association Office at 304-391-5000 no later than one week prior to the tournament. If withdraw is made prior to tournament deadline, the player may receive a refund regardless of reason less a $20 administrative fee. For a withdraw made after the entry deadline, the player may receive a refund only if player has experienced a sudden illness or injury, and only if the West Virginia Golf Association is notified prior to the first round of the tournament. All refund request must be submitted in writing to Chris Slack.
---
West Virginia Open Championship Schedule of Events:
Monday, June 21, 2021
1PM: Pro-Am, Meal, Awards
Tuesday, June 22, 2021
Contestant Practice Rounds
3:00PM - Coca-Cola Shootout
6:00PM- Davisson Brothers Concert

Wednesday, June 23, 2021
Round 1 - Play off of #1 and #10 tees
Thursday, June 24, 2021
Round 2 - Play off of #1 and #10 tees
Cut to low 60 players and ties
Friday, June 25, 2021
Final Round - Starting at 8:00AM off #1 tee
Awards Ceremony following play