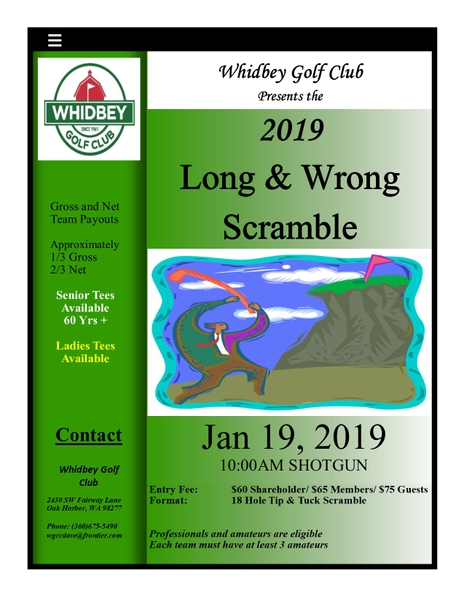 THERE WILL BE OPTIONAL SIDE GAMES AVAILABLE DURING CHECK IN:
TEAMS SKINS +
CLOSEST TO THE PIN HONEY POT
Format: All players tee off on each hole. The best of the tee shots is selected and all players play their second shots from that spot. The best of the second shots are determined, then all play their third shots from that spot, and so on until theball is holed. Shots must be played from within a club length of ball chosen and within 6 inches when on the putting green.
Teams must use at least 3 drives and 2 second shots from each player.
Team Handicaps are assigned as follows: Player - 20%, Player B - 15%, Player C -10%, Player D - 5%