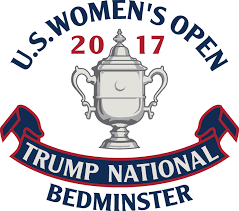 Player Information: U.S. Women's Open Sectional Qualifying
Monday, May 22, 2017 at Butler Country Club in Butler, PA
This notice serves as confirmation for U.S. Women's Open Sectional Qualifying on Monday, May 22, 2017 at Butler Country Club in Butler, PA. The qualifying round is 36 holes and the field is 74 players. The number of spots the field is playing for is two (2) and two (2) alternates. Please note the attached starting times and pairings. The starting tees will be holes #1 and #9. Additional information and Local Rules will be distributed on the starting tees. The locker room and practice facility will open at 6:30 AM the day of the qualifying round.
Format—36 holes of stroke play. Play is governed by the USGA Rules of Golf. In the event of a tie, a hole by hole playoff will take place on holes to be determined by the Committee for qualifying spots as well as alternates.
USGA Hard Card
Distance Measuring Devices are not permitted for the qualifying round.
The "One Ball Rule" is in effect for the qualifying round.
Grooves conforming to USGA policy are required for the qualifying round.
Tee Markers—All play is from the USGA tee markers. The course will play par 71 at roughly 6,555 yards depending on conditions. Detailed hole yardage information can be found at the bottom of this memo.
Pace of Play—The maximum allowable time will be four hours and twenty minutes (4:20). The Pace of Play Policy can be found HERE, a checkpoint system will be in place for the qualifying round.
Practice—Practice rounds are available and must be pre-arranged by contacting the golf shop at 724-586-6030. The Golf Professional is Rob McClellan. Practice rounds are at the discretion of the golf shop at a rate of $50. Preferred practice round times are Sunday, May 21 after 1:00 PM. Practice round fees are the responsibility of the player and it is requested that competitors play only one practice round. Practice range balls are complimentary the morning of the competition.
Transportation/Caddies— Walking is required. The club does not offer caddies. Players may bring their own caddies. Caddies must walk in performance of their duties during the qualifying round. Players are permitted to use push trolleys for the qualifying round.
Food—Complimentary coffee, juice, and an assortment of fruit and rolls, will be available on the terrace on May 22, beginning at 6:30am. All other food and beverage charges are the responsibility of the player. Lunch between rounds will be available at the player's expense. The club accepts cash, checks, and interclub charges for players affiliated with area clubs.
Footwear—METAL CLEATS ARE PROHIBITED--PENALTY IS DISQUALIFICATION.
Lodging—Lodging of various price ranges can be found in the Butler and Cranberry Township areas. Comfort Inn on Route 8: 724-287-7177
Fairfield Inn at the intersection of Route 8 and 422: 724-283-0009
Evacuation Plan— In the event of a suspension of play for a dangerous situation, players on holes #1,2(tee/fairway),9,10,11,12(tee/fairway),13(green),14(tee) & 18 should return immediately to the Clubhouse. Players on holes #,12(green),13 (tee/fairway),14(fairway/green) & 15 should go to the Simons House. Players on holes #2(green),3,4,5,6 & 17(tee) should proceed to the Bathroom Area near Hole #6 tee. Players on holes #7 & 8 should go to the shelter near 8 tee. Players on holes #16 & 17 should go to the shelter near 17 tee. There are 5 shelter points on the golf course:
1. #6 Tee 2. Simons Halfway House 3. #8 Tee 4. #17 Tee 5. Clubhouse
Competitors are to remain at these shelters until the USGA official in charge decides to either: (1) resume play or (2) bring everyone back to the clubhouse.
Note: A suspension for a dangerous situation will be signaled by one prolonged air horn note. All other types of suspension will be signaled by three consecutive air horn notes, repeated. Resumption of play will be signaled by two short air horn notes, repeated.
Equipment—Player Club Testing is available for the U.S. Open, U.S. Women's Open and U.S.
Senior Open Championships. Please use the following link:
http://www.usga.org/equipment/testing/InviteForOpenClubTesting/ for more information.
The USGA and R&A have created a reference resource called the Informational Club Database to assist golfers in determining whether their irons, wedges, hybrids and fairway woods comply with the Rules of Golf effective from January 1, 2010 and are permissible for play under the groove condition of competition, which is in effect for all USGA Open Championships.
For information about and to access the database, please use the following link:
http://www.usga.org/InfoClubsDB/intro.html. Additionally, for other information regarding the groove condition, please use the following link: http://www.usga.org/grooves/. Finally, for information regarding the conformance status of clubs not listed or for any other questions regarding the condition, please contact the USGA Research and Test Center at (908) 234-2300.
Spectator Info—No spectator carts will be permitted for the qualifying round without pre-approved ADA verification. Please contact the WPGA office for ADA guidelines.
Directions to the club can be found on the club website: http://www.butlercc.org
Butler Country Club
310 Country Club Road
Butler, PA 16002
In the event a player needs to withdraw, please contact the USGA at Golf House. Dually notifying the Official in Charge is appreciated.
Courtney Myhrum, Official in Charge
412-638-3408
Butler Country Club
U.S. Women's Open Qualifying
May 22, 2017
HOLE LENGTH PAR
1 410 4
2 545 5
3 410 4
4 165 3
5 365 4
6 190 3
7 410 4
8 330 4
9 430 4
10 171 3
11 369 4
12 515 5
13 400 4
14 395 4
15 155 3
16 480 5
17 410 4
18 405 4
Total Yards 6555 Par 71