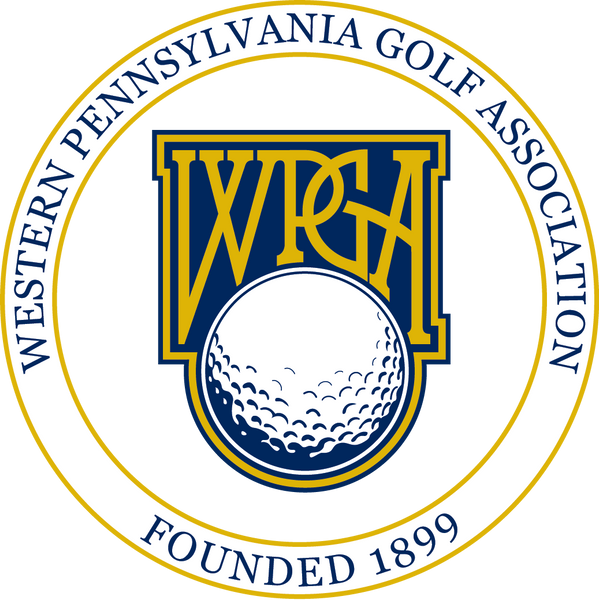 Player Information
U.S. Four-Ball Sectional Qualifying
September 27, 2017 at Sewickley Heights Golf Club
Below you will find information related to U.S. Amateur Four-Ball Sectional Qualifying on Wednesday, September 27, 2017 at Sewickley Heights Golf Club in Sewickley, PA. The qualifying round is 18 holes and the field is 35 teams. The number of spots that teams are playing for is two teams (2) and two teams (2) alternates. Additional information will be distributed on the starting tee.
Distance Measuring Devices are permitted for the qualifying round.
The "One Ball Rule" is in effect for the qualifying round.
Grooves conforming to USGA policy are required for the qualifying round.
Format—18 Holes of Four-Ball Stroke Play. Play is governed by the USGA Rules of Golf.
The ball scored must be individually identifiable by the player who scored his ball for each hole when signing and returning your scorecard. Any further instructions will be issued on the starting tee. In the event of a tie, a hole by hole playoff will take place on holes to be determined by the Committee for qualifying spots as well as alternates.
Tee Markers—Play be from the USGA tee markers. The course will play approximately 7,000 yards, based on conditions.
Pace of Play—Maximum allowable time is four hours and twenty-five minutes (4:25). The WPGA Pace of Play Policy will be in effect. A four-point checkpoint system will be in place for the stipulated round.
Practice—Practice rounds are available by contacting the golf shop at 412-741-7620. Practice round availability is as follows: After 1:00 PM on the following days, September 12, 13, 19, 20 & 26.
Practice rounds will be at a cost of $50 including a cart, are at the expense of the player and must be scheduled in advance. The Director of Golf is David Malatak. Practice range balls are complimentary the day of the competition.
Lodging—Lodging of various price ranges can be found in the Neville Island, Cranberry Township and Robinson Township areas.
Transportation/Caddies—Players must walk for the competition. Sewickley Heights does have a limited number of caddies. If a player wishes to hire a club caddie, they must make arrangements in advance by contacting the Golf Shop. Additionally, Tom Jones, the caddie master at Allegheny Country Club may be contacted at 724-417-5721 in the event all caddies have been secured at Sewickley Heights. Players may bring their own caddies. Caddies must walk in performance of their duties. Push trolleys are permitted for the qualifying round.
Withdrawals—If a team needs to withdrawal please email mrusinko@wpga.org or contact the Association as soon as possible in order to make proper grouping adjustments. Notifying the USGA at Golf House is also recommended.
Evacuation Plan—In the event of a suspension of play for a dangerous situation, players should seek the clubhouse or maintenance building located adjacent to hole #7 as soon as possible.
Note: A suspension for a dangerous situation will be signaled by one prolonged air horn note. All other types of suspension will be signaled by three consecutive air horn notes, repeated. Resumption of play will be signaled by two short air horn notes, repeated.
Food—The WPGA provides a light continental breakfast for players and water on the course, all other food and beverage charges are the responsibility of the player.

Footwear—METAL CLEATS ARE PROHIBITED--PENALTY IS DISQUALIFICATION.
Spectator Info— No spectator carts will be permitted for the competition without pre-approved ADA verification. Please contact the WPGA office for ADA guidelines. ADA carts are based on availability.
Directions to the club can be found on the club website: www.shgc.org