2021 Swing for a Cure - Delaware
Monday, October 18, 2021
DuPont Course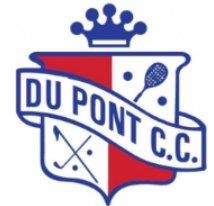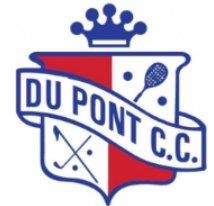 Shotgun Start 11:30 AM
Join me, Kevin Reilly, as we launch the 1st Annual Swing for a Cure- Wilmington on Monday, October 18th at the beautiful DuPont Country Club in Wilmington, Delaware.
41 years ago, I lost my left arm, left shoulder, and four ribs because of a desmoid tumor which was a result of a trauma I incurred playing in the NFL.
Over the past 16 years, the Desmoid Tumor Research Foundation (DTRF) has gained major momentum towards finding a cure for this disease. I invite you and your organization to join us in support of this very special cause. I promise you this will be a first-class golf tournament with some special guests from the NFL Alumni and an upscale after-party to close out an awesome day!
Sponsorship Opportunities
$10,000 - Presenting sponsorship
Naming rights for the event

Three (3) teams of four golfers

Reserved seating at the cocktail/dinner/auction for up to 20 guests (includes the 12 golfers)

Two (2) tee signs with name/company logo

Name/logo on front cover of souvenir book

Two (2) full page color ads, to include a cover and 1 prominently placed internal ad, in the souvenir book

Banner at event & name/company logo on Desmoid Tumor Research Foundation's website and social media
$5,000 - Dinner sponsorship
Reserved seating for up to 10 guests at the cocktail/dinner/auction

Two (2) full page color ads, to include a cover and 1 prominently placed internal ad, in the souvenir book

Name/company logo on social media

One (1) tee sign with name/company logo

Banner displayed throughout the cocktail/dinner/auction portion of the event
$2,500 - Cocktail sponsorship
Select seating for up to 5 guests at the cocktail/dinner/auction

One (1) full page, full-color ad within the souvenir book

Name/company logo on social media

One (1) tee sign with name/company logo

Banner displayed throughout the cocktail portion of the event
$2,000 - Golfing Foursome
One (1) team of four golfers - brunch, cocktail/dinner/auction, and golf & cart fees included

A Half page, color ad within the souvenir book

The name/logo electronic scoreboard as supporter
$1,500 - Brunch Sponsorship
Seating for up to 2 guests at the cocktail/dinner/auction

A half page, full color ad within the souvenir book

One (1) tee sign with name/company logo

Signage displayed accordingly with option chosen
$1,500 - Golf Cart Sponsorship
Seating for up to 2 guests at the cocktail/dinner/auction

A half page, full color ad within the souvenir book

One (1) tee sign with name/company logo

Signage displayed accordingly with option chosen
$1,500 - Beverage Cart Sponsorship
Seating for up to 2 guests at the cocktail/dinner/auction

A half page, full color ad within the souvenir book

One (1) tee sign with name/company logo

Signage displayed accordingly with option chosen
$1,500 - Golf Ball Sponsorship
Seating for up to 2 guests at the cocktail/dinner/auction

A half page, full color ad within the souvenir book

One (1) tee sign with name/company logo

Signage displayed accordingly with option chosen
$1,500 - Hospitality Station Sponsorship
Seating for up to 2 guests at the cocktail/dinner/auction

A half page, full color ad within the souvenir book

One (1) tee sign with name/company logo

Signage displayed accordingly with option chosen
$500 - Advertising Opportunity (Gold)
Half page, full color ad within the souvenir book AND one (1) tee sign
$250 - Advertising Opportunity (Silver)
Quarter page, full color ad within the souvenir book
$125 - Advertising Opportunity (Bronze)
One (1) tee sign with name/company logo