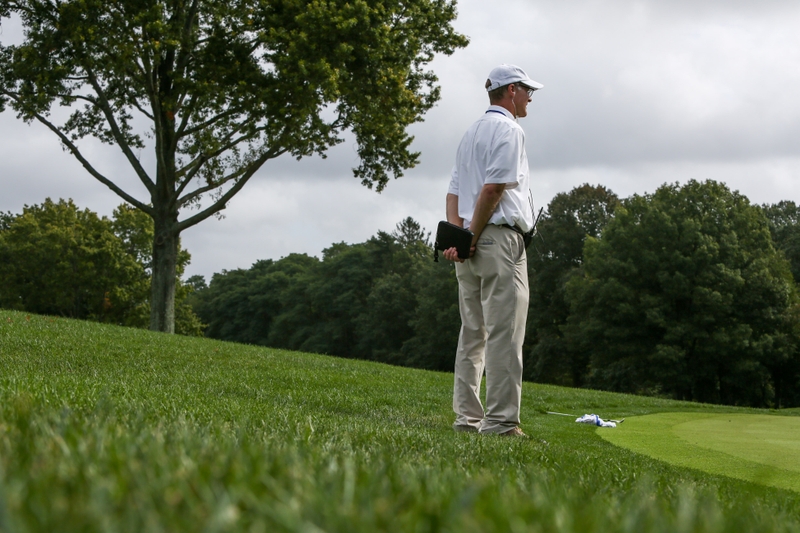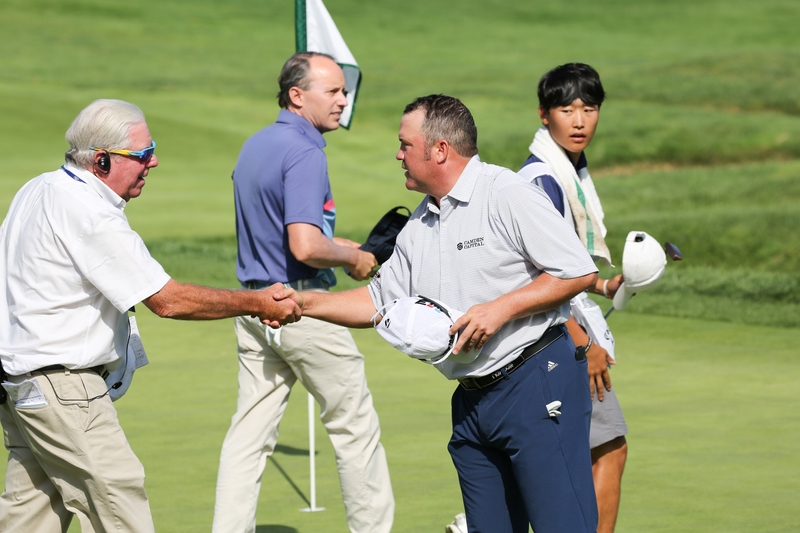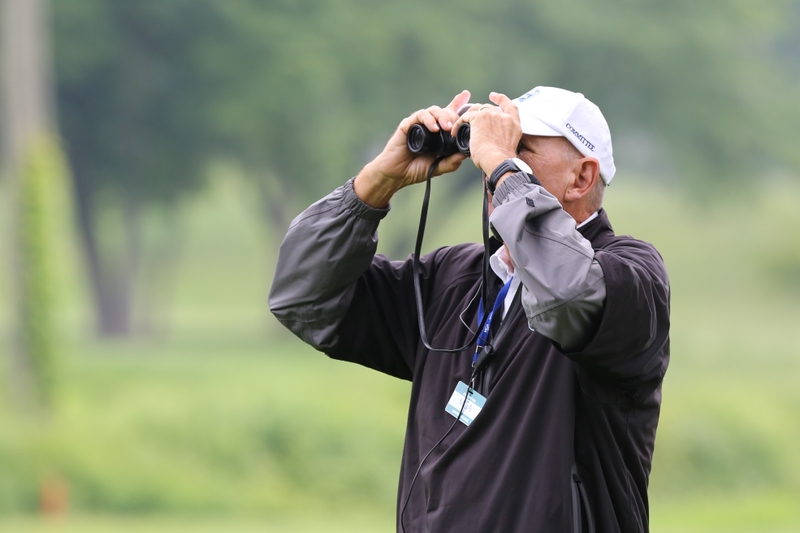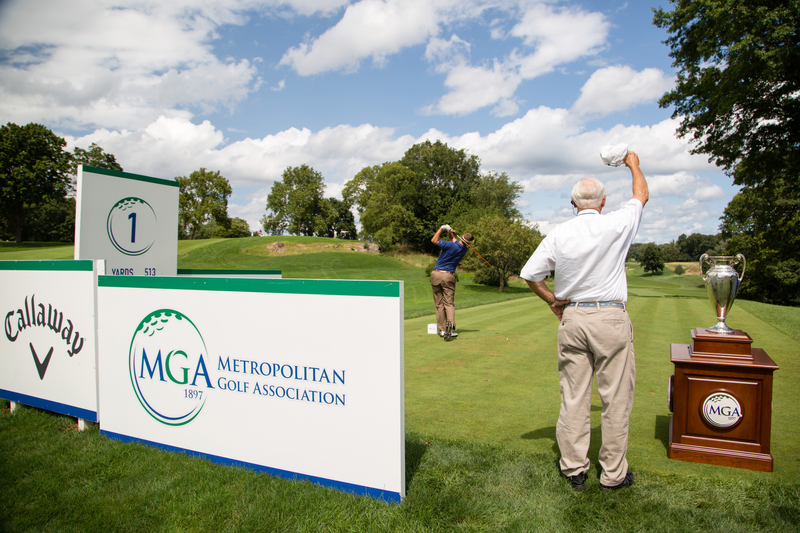 ---
Official Newsletter of the MGA Rules & Competitions Committee
March 2021
---
Director's Desk

The snow is finally starting to melt, and the golf season is rapidly approaching. While we're all still working towards getting back to normal there's a lot to look forward to early on this season. The competitive year kicks off with the return of US Open Local Qualifying. Huntington Crescent Club, host of the 2020 LI Amateur, will host the first qualifier of the year on April 27th. The MGA will conduct another 4 Local Qualifying Rounds throughout the Met Area over the first two weeks of May and the top finishers at these qualifiers will earn a spot in the US Open Sectional Qualifying Round on June 7th at Century CC and Old Oaks CC. The Sectional is one of the biggest events of the season and truly a special day when we're able to award the 'golden ticket' to the lucky few who punch their tickets to Torrey Pines.

We once again have a great team in place for the upcoming year with our full operations team from 2020 returning for the 2021 season. In addition to the core team of Sean Murphy, Nick Roden, Tom Roden, Sean Corriston and Jeff Pepe, we are also excited to announce that we have our 8-month Boatwright intern, Sal Tortora returning in a new role as a first year Championship Fellow. Ben Mandelbaum who did a great job for us in 2020 will once again return as a Boatwright intern and we have two new Boatwright interns who will start just in time for the US Open SQR, Kate Klein and Scott Galst.

With a strong team and full schedule in place for 2021 we're excited for what the year holds and can't wait to see you all back on the course!

All the best,
Chris



Director, Championships
Chris Gaffney
---
66th Ike MGA Stroke Play Championship
The Bridge
Monday, June 28th - Tuesday, June 29th, 2021




The Bridge's debut on the MGA schedule comes in a major way in 2021, hosting the region's top amateurs for the 66th Ike MGA Stroke Play Championship.

The Bridge was designed by Rees Jones on the former site of the Bridgehampton Motor Racing Circuit. The club embraces the history, with a Chevron bridge and other former elements of the racing site remaining on the sprawling 300-acre property that provides expansive views throughout the round. The course's par-3 fifth hole was part of the MGA's Modern Dream 18 in 2017.






---
119th Met Amateur Championship
Plainfield Country Club
Thursday, July 29th - Sunday, August 1st, 2021




Plainfield will welcome an MGA major for the 12th time, having previously crowned champions such as Bill Britton, Jim McGovern and Danny Balin. It last welcomed the 100th Met Junior in 2017 and will once again serve as an outstanding match play venue for the region's top amateurs.

Plainfield has hosted five Met Opens, five Met Amateurs, one French-American Challenge and the 2005 Ike Championship. The club also has been the stage for numerous tournaments of national significance: the 1978 U.S. Amateur won by John Cook; the 1987 U.S. Women's Open, won by Laura Davies in a playoff over Ayako Okamoto and JoAnne Gunderson Carner; 2011 & 2015 Barclays, won by Dustin Johnson and Jason Day, as well as the Inaugural Junior President's Cup in 2017.
---
106th Met Open Championship presented by Callaway
Hudson National Golf Club
Tuesday, August 24th - Thursday, August 26th, 2021
Having just hosted the Met Amateur in 2019, Hudson National quickly readies to host its fourth MGA major. It first welcomed the Met Open in 2004, when Rick Hartmann hoisted the Walker L. Trammell Trophy. The striking Tom Fazio layout demands precision from tee to green and will surely produce a worthy champion.

Hudson National Golf Club opened in June of 1996 and quickly forged a national reputation around its traditional design, supreme conditioning, and spectacular Hudson River views.







---
2021 MGA Schedule | 2021 WGA Schedule | 2021 LIGA Schedule
---
Westchester Golf Association




Long Island Golf Association






99th Westchester Open Championship
July 19th - 20th, 2021
GlenArbor Golf Club




97th Long Island Open Championship
June 8th - 10th, 2021
Fresh Meadow Country Club










102nd Westchester Amateur Championship
July 6th - 8th, 2021
Paramount Country Club




98th Long Island Amateur Championship
June 14th - 17th, 2021
Noyac Golf Club
---
---
R&C Committee Spotlight
| | | | |
| --- | --- | --- | --- |
| Name: | Steve Conroy | Asher Fried | Michael Nuzzo |
| Hometown: | Manhasset, New York | Croton-On-Hudson, New York | Bloomfield, New Jersey |
| Club: | MGA eClub - Long Island | MGA eClub - Hudson Valley / Westchester County Courses | Hendricks Field Golf Course |
| Year Started: | 2019 | 2019 | 2016 (NJSGA) / 2020 (MGA) |
| Occupation: | Xerox (Retired, 2003) / Mortgage Specialist | Attorney, Real Estate (Retired) | Retired |
| Memorable Golf Moment: | "Hosting Xerox customers at the 1995 Ryder Cup at Oakhill in Rochester" | "In 2015 I played at Chambers Bay and St. Andrews, sites of US and British Opens. Also played Carnoustie and Murfield on the trip to Scotland. " | "Ace @ Black Oak GC 4th Hole, 170 yds. 5 wood" |
| Favorite Part of Volunteering: | "Comradery with MGA volunteers as well as the players" | "Being a small part of really top flight competition, watching the great competitors and learning from rules experts. I am also a volunteer coach at the First Tee where I get to see and help some of the MGA stars of tomorrow." | "Seeing new golf courses" |
| Fun Fact: | "As a Player Services volunteer at the 2016 Barclays Championship at Bethpage, checking in and providing credentials for Phil Mickelson, Dustin Johnson, Jim Furyk and Rory McIlroy" | "Member of Society of Hickory Golfers and Metropolitan Hickory Society where I have the privilege of trying to play golf as it was meant to be played....skill above technology.... I have played with hickories on many great MGA courses, Ridgewood, Friars Head, St. George's, Somerset Hills, Hackensack, Yale, Paramount, Spring Lake and other reknown links, Philadelphia Cricket Club, Chambers Bay, Whistling Straits, Carnoustie, St. Andrews and Murfield where I actually won an event." | "To date, I've played 585 different golf courses." |
---
Upcoming Events
---
MGA Rules of Golf Webinars

MGA Public Rules of Golf Webinar
Friday, March 5th, 2021
5:00 p.m. - 6:30 p.m.
Click Here to Register

World Handicap System / Rules of Golf
Saturday, March 13th, 2021
Saturday, March 20th, 2021
Saturday, March 27th, 2021
9:00 a.m. - 11:00 a.m.
Click Here to Register

MGA Regional Rules Workshop
Saturday, April 3rd, 2021
10:00 a.m. - 1:00 p.m.
Click Here to Register

2021 MGA Volunteer Schedule


The 2021 Volunteer Season is open for registration. Committee Members are welcome to begin registering for 2021 events through our Golf Genius Volunteer Portal.

We are looking forward to conducting a completely full schedule for the 2021 Season and are excited to welcome back USGA Qualifiers to our area.

If you have any issues with the Registration Page please contact Sean Murphy at smurphy@mgagolf.org.

Click Here to Register for Events

---