MGA Schedule
WGA Schedule
LIGA Schedule
USGA Schedule
---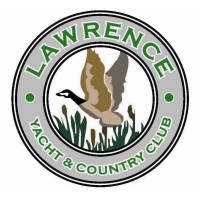 57th MGA/WMGA Mixed Pinehurst Championship
Registration and payment must be submitted by Wednesday, June 30th, 2021 at 5:00 p.m.

Pairings Information
Memo to Players
Host Course
Lawrence Yacht & Country Club
City, State
Lawrence, New York (Show on Map)
Date
Tuesday, July 6th, 2021
Registration Opens
Monday, March 1st, 2021 at 12:00 a.m.
Registration Deadline
Wednesday, June 30th, 2021 at 5:00 p.m.
Entry Fee(s)
$180/team
Format


Pinehurst (18 holes, Stroke Play). Partners both drive from the tee and then each plays a second shot with the other's ball. After the second shot, a choice is made regarding the ball with which the hole will be completed - alternate shots being continued into the hole. On par three holes, the choice must be made after the tee shots.



Eligibility



Either the male or the female must be a member of an MGA Member Club and have an individual up-to-date Handicap Index based on ratings for men not exceeding 14.0 and based on ratings for women not exceeding 18.0, both under the USGA Rules of Handicapping. Partners need not be members of the same club. Any applicant who is not a member of an MGA Member Club must belong to a club within the MGA territory. All entrants are subject to the MGA Rules and Regulations.

Note: Either the Male or Female may be the Professional if entering into the Professional Division. The Amateur must have a handicap of 14.0 (M)/18.0 (F) or less.




Long Island Golf Association



A Team may win both the MGA & LIGA Championship. If both of the Mixed Pinehurst team are members of a LIGA Member Club, their score will be counted towards both the MGA Championship and the LIGA Championship.



56th Mixed Pinehurst Championship
Knollwood Country Club
Champions: Kelly Sim & Edgar Lee
MGA Hard Card
USGA Rules of Golf
USGA Hard Card